Blue Force Gear Belt dump pouche black
Dump pouche with for belt
Blue Force Gear Belt dump pouche black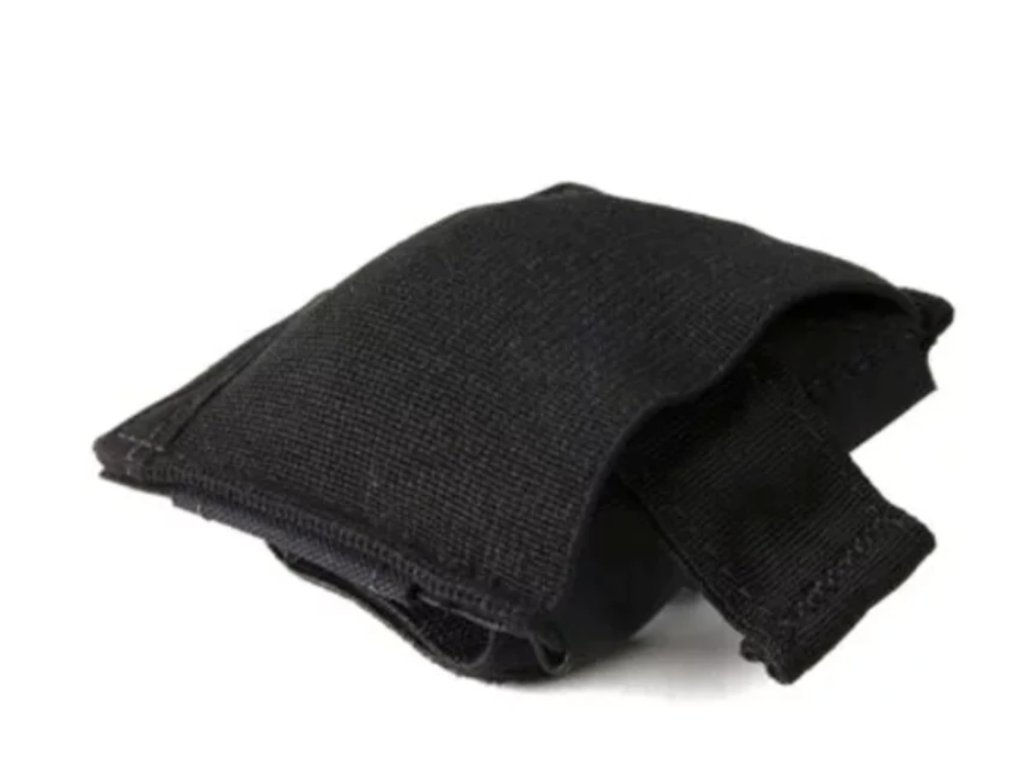 Product detailed description
The Belt Mounted Dump Belt Pouch brings the redefining Ten-Speed® Ultralight Dump Pouch to your belt.  While not in use, the pouch's bag portion stays folded under Ten-Speed® elastic, making it extremely compact. When needed, a simple pull on the bottom tab deploys a bag big enough to hold 10 M4 magazines. The stowed pouch is small enough to be mounted to belts, and eliminates the potential snag hazard created by bulky bags which have the tendency to flop around.
Please Note: all dump pouches, other than multicam, come with an inner pouch in coyote brown.
A cinch cord at the top of the bag can be closed with one hand to secure the contents of the dump pouch.  The Dump Belt Pouch sufficiently functions as a traditional magazine dump pouch, or as a temporary supplemental pouch for items like breaching charges, provisions, SSE items, trash, spent casings, or extra water bottles during infiltration.  The rip stop nylon bag can be used for foraging for food, kindling, or even work as an emergency water filtration component.
The Belt Mounted Dump Pouch attaches to regular pants belt or duty belts up to 2" wide. 
As with all Blue Force Gear, it is made with excellence in the USA and carries a limited lifetime warranty.